Bio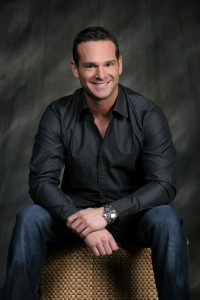 Patrick Crocetta, ACM, joined Hometown America as VP of Sales and Marketing in 2015.  Hometown America is an industry leader in building and managing age qualified retirement communities and the wide array of home styles built in each community.  Corporately based in Chicago, Illinois, Hometown America has building projects in 11 states, from California to Massachusetts and south to Florida.  Patrick's primary responsibilities are to hire, train, inspire and lead teams to sell custom built, builder-spec and pre-owned homes.  Additionally, Patrick works closely with regional and community management to ensure that project development, marketing and capital expenditures blend together resulting in positive outcomes for all stakeholders and community resident/owners.  Founded in 1997, Hometown America continues to build and acquire residential lifestyle communities in desirable locations across the nation.  Fostering a company culture centered on creating exceptional customer experiences through home-ownership, Hometown America has become one of the most trusted, experienced and successful real-estate development and management companies in the United States.
Patrick's career in the housing industry provided the opportunity to work with companies in a variety of capacities, from New England to Florida and as far west as Illinois.  Most recently Patrick was the Director of Sales for Jensen Communities and was responsible for creating and developing the company's sales program, team and culture.  Jensen Communities owns and operates projects in 8 eastern states.  Prior to working for Jensen Communities, Patrick was a Regional Sales Manager for Hometown America.  From 2005 to 2011, Patrick was responsible for the sales and marketing objectives of the company's real-estate portfolio in Florida, Michigan and the Northeastern corridor states from Massachusetts to Virginia.
"Born into the business", Patrick acquired a basic understanding of land development and home construction by working as a young boy for his father and uncle in their building projects in upstate New York.  In 1993, after graduating from Marist College in Poughkeepsie, New York with a BS degree in Business Administration, Patrick was selected by Champion Home Builders as a Manufacturing Sales Representative selling factory built homes to builders, developers and community operators in the Northeast.  Over the next several years Patrick represented several leading builders in a sales capacity, culminating at the age of 27 with the position of General Sales Manager for a modular home builder in New York—Empire Homes (a division of Castle Homes which is now part of Champion Home Builders).  Under Patrick's leadership this facility experienced annual sales  exceeding 14 million—wholesale, with a dealer/builder network of over 30 locations.
In 2000, Patrick's industry interests became more focused on land development and community home sales in the 55+, age qualified housing market.  Joining Sobelco/American Realty in 2001, Patrick was responsible for assisting with the infrastructure development and home sales program for The Fairway's at Mays Landing in New Jersey and Barclay Farms in Delaware.  Both communities, consisting of over 700 home sites, were built and sold out 3 years ahead of schedule.  In 2004 Patrick worked with Sobelco/American Realty on launching its largest development project to date, located in Myrtle Beach, South Carolina.  This vast, multi-phased, age-qualified, luxury retirement community was a trend-setter for the beach.  Patrick's sales initiatives, strategies and hard work, enabled the company to completely pre-sell the first two phases of development consisting of almost 200 new homes.
Patrick has earned the industry designation of Accredited Community Manager (ACM) through the Manufactured Housing Institute and is in the process of acquiring his Master in Residential Marketing (MIRM) through the National Association of Home Builders. Patrick has been recognized as being a sales coach, mentor, and trusted corporate leader as evidenced by testimonials, letters, continuing education and industry awards.  In 2014, Patrick was selected by Jeff Shore (a nationally renowned sales trainer and leadership development coach) to participate in a yearlong executive sales leadership program with just nine other industry professionals. This highly competitive program further distinguishes Patrick as a top 1% corporate leader with the capability to deliver the right results. Highlighted awards and accomplishments include:  the nationally recognized "Top Gun Award" with Champion Home Builders, the highly coveted "Regional Sales Manager of the Year" award—2006 and 2009 with Hometown America and advanced selling certifications with leading industry consultants including "Bob Schultz", "Jason Forrest" and "Jeff Shore".  Currently based out of Hometown America's Corporate Office, Patrick resides in Chicago, Illinois and St. Augustine, Florida.